yes, we do!



Singapore Sidecars is the world's first vintage vespa sidecar tour.
Experience Singapore's sights, sounds and flavours up close and personal as our unique fleet of hand restored vintage vespa sidecars takes you off the beaten track.
It's the first tour of it's kind – and probably only ever one – to have bagged two Book of Records entries within it's first few months, and proudly present exclusive UNESCO World Heritage content – during our full-on half day Tiong Bahru & Tanglin tour – in conjunction with an award winning Chinese arts institute committed to the preservation of rare traditional music forms.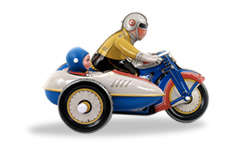 Breeze down quaint alleyways and enjoy face to face encounters with real locals as you meet our Storytellers – not the touristy stuff you see from a distance, but the real Singapore close up. Sidecars nuke a Trishaw ride any day by the way, as Sidecars move way faster, covering more sights in the same time. Plus it doesn't do the rider's back in peddling like a wally.
Try a Night Ride with Makan (eats) and Drinks, a half day heritage tour or simply book a 60 minute spin, to get an overview of an historic neighbourhood before homing in on the activities you want to do. Or just get drunk – Singapore presents you the most amazing variety of night spots, and if you're looking to just unwind – you drink, we'll drive.
Many of our rides include an element of a walking tour too, and if you prefer a cooler ride – book a balmy evening ride and see the night lights and the city come alive.
We're not afraid to admit our weak points too. The day Hollywood came for a ride – during the World Premiere of Avengers: Infinity Wars – the entourage asked last minute at 7am for a 10th sidecar, when they'd booked 9. We thought our hard working reserve rider deserved a good sleep that Saturday morning so the entourage got 9 sidecars. Later that day the press showed Benedict Cumberbatch wandering about nearby on his own. We inadvertently made Doctor Strange walk, and sweat a lot. Not many tour companies can say that.
A collaboration supported by Singapore Tourism Board and Triquetra.sg, Singapore Sidecars brings you Singapore from a most unique perspective.
"That was the best tour
I've ever been on" 
Hollywood's Joe Russo, Director of Avengers: Infinity Wars and the Captain America Movies
"Absolutely the best thing in Singapore
"
 UK Tennis Champion Emma Radunacu, MBE
"A great idea
" 
Damon Hill, Legendary F1  World Champion
"哇
" 
Jackson Wang 王嘉爾, K-Pop Star
"It looks FANTASTIC!
" 
Kay Burley, Sky News Presenter
"The ride experience was amazing…now I see Singapore in a completely different way"
UFC World Champion Jan Blachowicz
"The best tour we've done
…in any city" 
Expedia Global Marketing
"…we're utterly charmed by this refreshing
and intimate view of the Lion City" 
DestinAsian
With Zoe Tay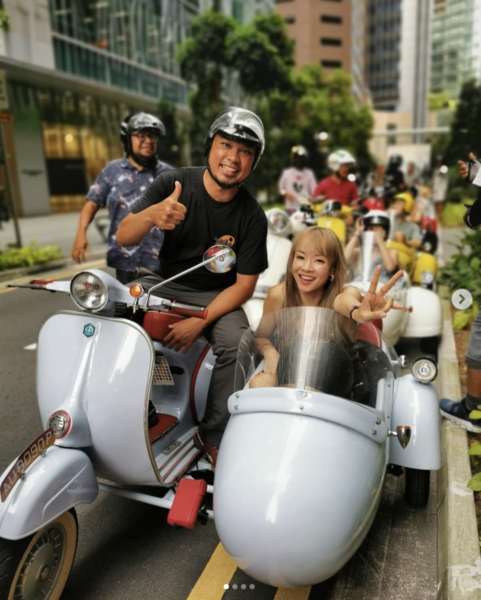 With Jade Seah
With Emma Radunacu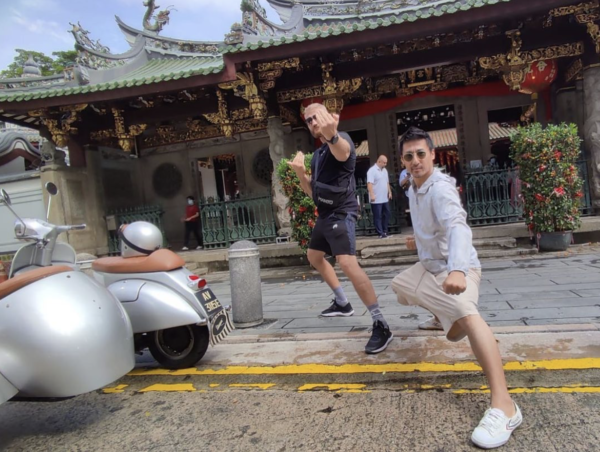 With UFC World Champion Jan Blachowicz
With F1 Legends Damon Hill and Johnny Herbert
Meet Pencils and Carter
Pencils is a Kucinta (or Singapura) cat, native to these tropical shores and knows his way very much off the well trodden path (and drains) of this island city, in both night and day.
The origins of his counterpart Carter is a little less known. As far as Carter recalls, his earliest memory is of peering up at the smiling passenger in the sidecar in which he was discovered back in 2013. His well trained nose and senses make him a perfect guide and companion for Pencils, as the pair ride around Singapore sniffing out exciting new experiences for their much beloved visitors.
Special Discounts Ranging from 10% – 20% off select Singapore experiences upon showing your booking receipt
Special Mention Fleet polishing and detailing by the Sensha Singapore team, with overnight ferocity and efficiency

Official Fleet Decals Supplier

Singapore Sidecars is an Official GPSS Event Organiser 

Tours are only as good as the guides leading them.
Certified by the Singapore Tourism Board, Singapore SIdecars guides are a team of fun-loving, experienced, curious and dedicated people who are passionate about Singapore.
In addition, they have also undergone a rigorous in-house training program to ensure that they are amongst the best in the business and can lead you to uncover practically everything about Singapore!
Join Us and Ride Sidecars!
Our team is made up of people from different backgrounds, cultures, genders, education, training, interests and skills. If you share our enthusiasm, passion and want to change the tourism landscape, join us!
We are Hiring: Classic Scooter riders with experience. You gel well with a team and have spent years on the road. We're also looking for TG's with motorbike licenses.
Candidates must be passionate about Singapore and be interested in people. Write to us for a full job description.
Top 4 Finalist for Singapore Tourism Awards 2019 for Best Tour Experience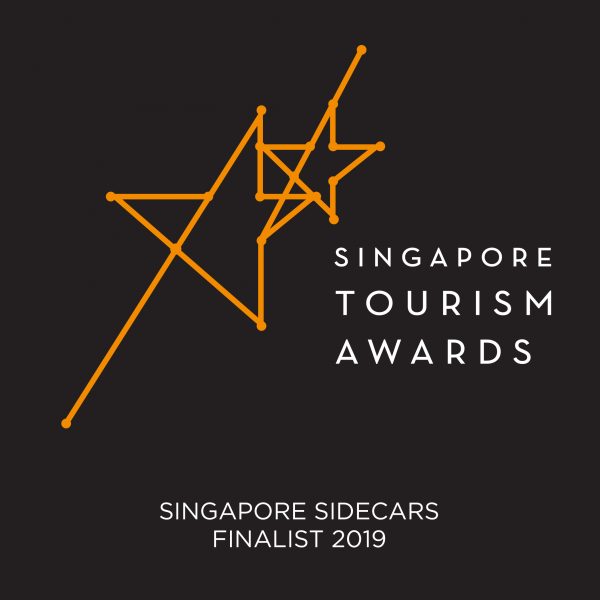 Featured appearance at the Opening Ceremony of 2019 Chingay Festival at the Singapore F1 Grandstand, as well as in the main parade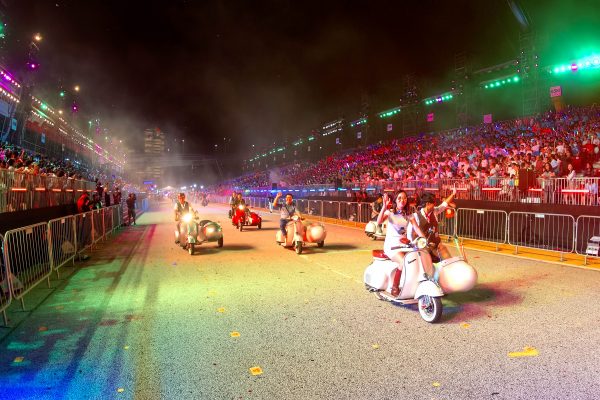 Image courtesy of The People's Association
• With UK Tennis Champion Emma Radunacu, MBE "The best thing in Singapore!" December 2022
• As featured on SKY News with Kay Burley, live from Singapore 2021
https://drive.google.com/file/d/16dPJl28nyDAsrUt8Kajy_XDvgTdiytIL/view?usp=sharing
• As seen on AusPost Stamps 2021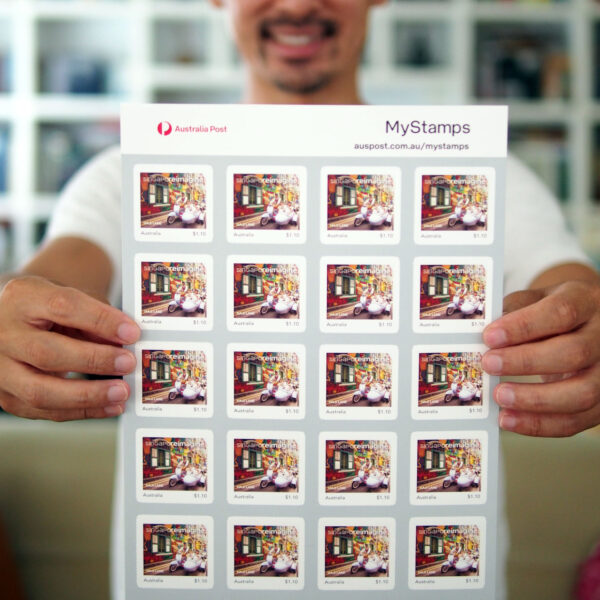 • As heard live on Money FM 89.3 with Glenn van Zutphen and Neil Humphreys
https://www.moneyfm893.sg/guest/simon-wong-singapore-sidecars/
• As featured on Channel 8 Primetime News during National Day, August 2019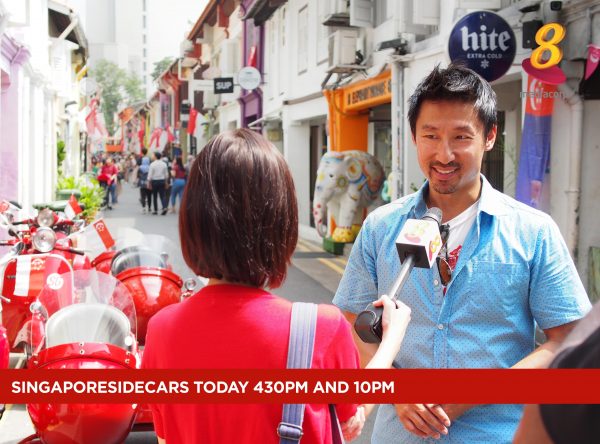 • As featured in The West Australian August 2019
https://westtravelclub.com.au/stories/sideline-hobby-now-a-thriving-business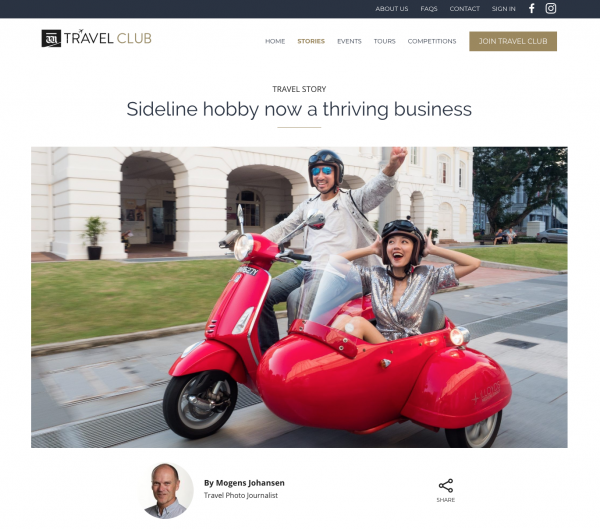 • As featured in The Business Times, Weekend Magazine, July 2019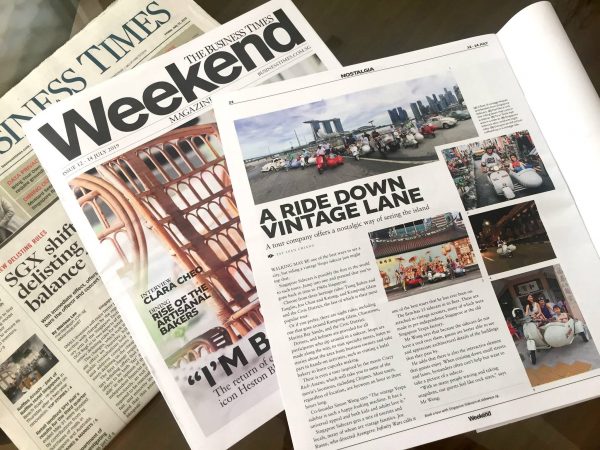 • As featured in STB's Visitor Guide to Singapore, July 2019
• As featured in Apple Daily (HK), June 2019
• As featured in VOGUE March 2019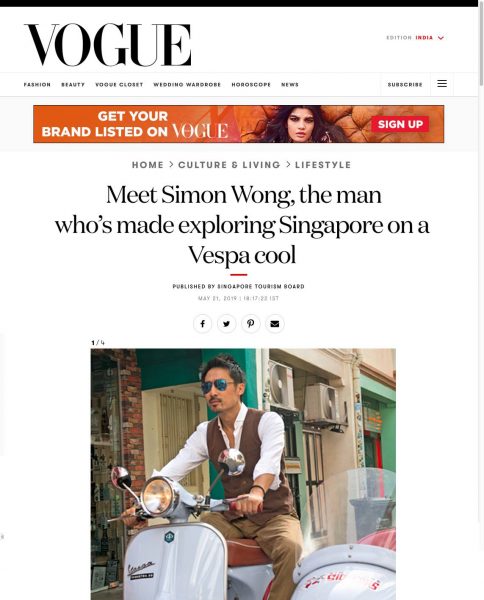 • As featured in Condé Nast Traveller March 2019
• As presented to Thomson Reuters and Clarivate Analytics, August 2019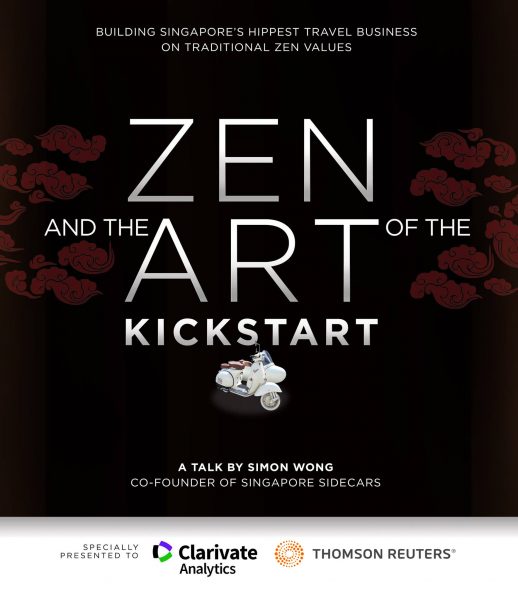 • As featured in The Daily Mail (UK) February 2019
• As featured in March 2018 Straits Times, Singapore's Leading Newspaper
Tourists don't just see Singapore, they experience it
Featured in leading Hong Kong Travel Magazine U Travel
Hong Kong: U-Travel Video
Singapore: Straits Times Video
Worldwide: BuzzFeed Bring Me Video
Asia: JetStar FlexiBiz Video
Asia: Tencent Video
Singapore F1 Season 2019: FoxSports Asia